Houses Revisited
David Parker, OAA, SAA
Winter, 2009, pp 14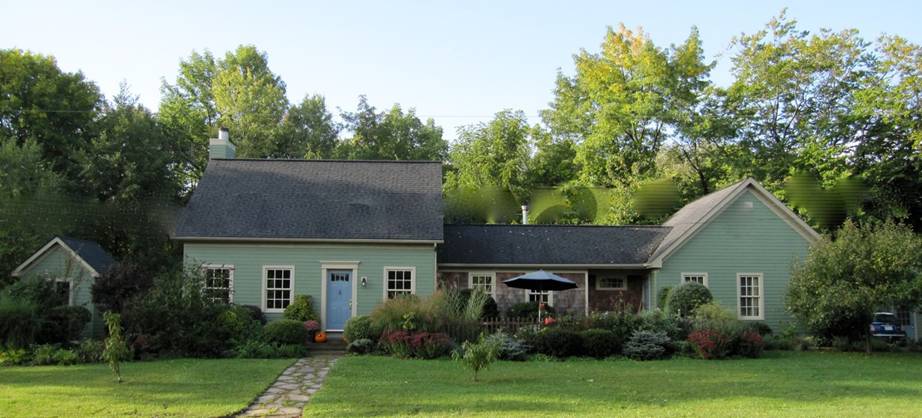 Twelve years ago my wife and I purchased a rural property just outside the old town of Niagara-on-the-Lake. Having recently relocated from Calgary (I know, why would we do that?) we were dismayed by the quality of the new housing being built in the area. We initially looked at designing a thoroughly modern/contemporary home but gradually changed our minds toward working in an historic style with the hope of influencing the local developers. This, of course, was hopelessly naive, but the end product has been a pleasure to live in. It is interesting to note that our detailing of the "historic" design resulted in a commission for a similarly detailed contemporary home within the old town.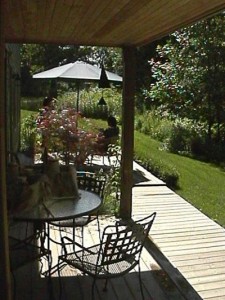 Not wanting to overpower the land with a looming two or three storeys, we opted for a traditional "Cape" with attic bedrooms, resulting in a low massing, blending quietly with its surrounding. But that may have been the last unchanged design decision that we made. After that, life stepped in and exerted its own design criteria. Well into the design process the decision was made to operate a B&B. So the lower garden walkout level was co-opted for two suites, allowing for complete separation between them and the family space above.
Of course the term "family" at that time meant "no children" and no plans for children, but as we all know, these plans have a way of changing. Within a few years our daughter arrived and so the attic, which consisted of our large open sleeping area with adjacent washroom and closet, was reconfigured, with the closet serving as her washroom and the washroom as her bedroom.
A year-and-half later, her brother arrived. (Everyone told us that single children are lonely). Now you may feel he got short-changed but, according to his friends, he has a great room. It's a 5.5-foot-wide and 7.5-food-long space, carved out of what remained of our "master" suite. He has a single skylight and a built-in bed while we have room left over for our queen size bed and 16 inches to spare on either side. What we sacrifice for our children!
The 1150-square-foot main floor has been a wonderful space to live in, with the natural setting and interior finishes creating a home that feels more like a summer cottage. We have expanded into the garage, turning two-thirds of the area in to a workshop/studio with the remaining third, plus attic becoming a guest suite and home office.
A garden shed was added to accommodate the stuff that was occupying the garage and, earlier this year, a matching chicken shed was added adjacent to the ever-expanding stepped vegetable gardens on our eastern slope. Next year's plans call for a cold cellar, solar panels and a wind generator.
The original design has proved to be remarkably adaptable and so, I would like think, a success.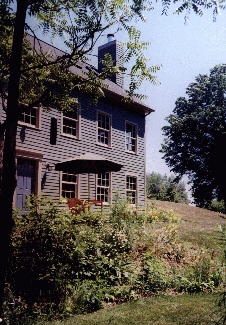 Bushy House is proud to be a part of the Fresh Start Initiative, supporting local farmers; the Niagara Culinary Trail: Bridging Niagara's farm to table culinary experience and the Niagara Local Food Coop.
Niagara-on-the-Lake, Ontario Phone/fax: 905.468.0528